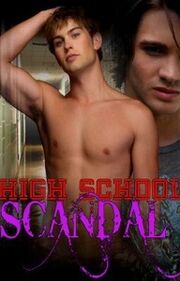 Book Description
EXTRA! EXTRA! READ ALL ABOUT IT!!
Hot tempered and impulsive Derek James and Calm and composed Evan Staton has been best buds since the 3rd grade. Nicknamed the Two Musketeers in middle school, they went on to high school as well sought after popular guys. Still, Evan was the one who has gotten the most attention from all the girls mainly due to his celebrity good looks and style. Where ever he went, girls sighed and guys stepped back with grudging respect. But then he had to go and drop a scandalous bomb on Derek.
"I'm gay."
Determined and in denial, Derek makes it his mission to "reform" his best friend back to his full "non-gay" glory. But what happens when Derek starts to feel things he shouldn't? And DO things he shouldn't? Uh oh. Was being gay contagious? Was he suffering from "copy cat" syndrome or was this something else? Join Derek in his humorous adventure in attempting to save his friend from straying to what he called "the path of no return" when he's slowly straying there himself!
Throw in a Yaoi maniac for a sister and a surprising situation that puts Derek and Evan in a very compromising position and we got ourselves the biggest scandal of the school year!
Characters & Cast
Edit
Derek James (Steven R. McQueen) - Hot tempered and impulsive, Derek is one of the most popular and respected people in his school.
Evan Staton (Chace Crawford) - Evan, considered the "Justin Beiber" of the school, is calm and collected, a nice ying to Derek's yang. Evan and Derek have been best friends since third grade.
Kimberly "Kim" James (Dakota Fanning) - Derek's sister and yaoi fanatic, Kim is for and excited by any homoromantic situations.
Paul Brentley (James Franco) - A part of Derek and Evan's group of friends.
Annie Tanner (Ali Machalk) - Cute, bubbly and blond, Annie Tanner is a part of Derek and Evan's group of friends.
Shelly Shane (Isla Fisher) - "Over affectionate" redhead, Shelly Shane with rumors swarming this way and that, starts a whole lot of trouble for the "two musketeers".
Charlie Caine (Cam Gigandet) -
Daisy Renolds (Megan Fox) -
Caroline Harrison (Katerina Graham -
Book Trailers
Edit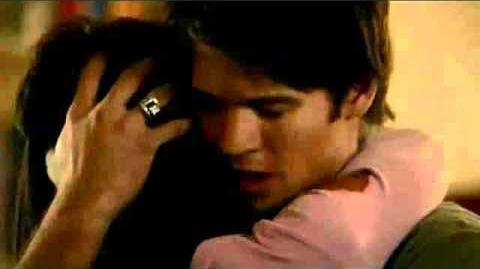 Fun Facts
Edit
Evan reached puberty before Evan (which Derek is still peeved about)