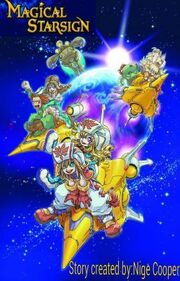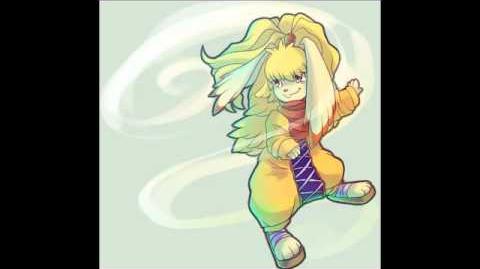 Magical Starsign Story on Wattpad Link:
http://www.wattpad.com/story/8232617-magical-starsign
Magical Starsign
This game was origninally created by Nintendo which the author Nige changed it to a story. If your a fan of Magical Starsign then you would love the book. 
Book Description
Edit
The students of Will O' Wisp magical academy have a little problem: Their teacher has mysteriously disappeared. After commandeering a handful of rockets to rescue her, they've wound up on a strange (and sometimes scary) adventure through outer space. Now they all must rescue each other and their teacher – and just maybe the whole solar system while they're at it. Madeleine, a respected and powerful teacher at Will O' Wisp magical academy, tells her students that she will undertake a dangerous mission in space and trains them for combat should the need arise. After not hearing from her for some time, the kids stumble upon a hangar of rocket ships. One by one, they board individual ships and crash-land on distant planets alone. Aleese,one of the wizard students from Will O' Wisp magical academy, hops from planet to planet assembling the group of classmates. Once together, they learn of an evil sorcerer – a former student of the academy who now has ambitions to destroy reality – and set out to stop him. (Description created by Nintendo) This story is originally created by Nintendo as a role playing game.
Which element do you like?