Welcome to the Wattpad Wiki!
Wattpad is the best place to discover and share stories.
Download the Wattpad mobile app or visit wattpad.com

Wattpad is YouTube for ebooks
Every day, millions of readers visit wattpad.com and download the Wattpad app to read and chat about fiction shared by professional and aspiring writers from around the world. Authors, publishers and agents use Wattpad as a mobile platform for online engagement and to create purposeful relationships with readers.
Wattpad stories are syndicated over time, chapter-by-chapter, or shared as a complete novel - facilitating social conversations between readers and global awareness for authors of all types of fiction.
Wattpad allows an author to engage with readers on many levels with space for images, YouTube clips, book trailers and book covers to create a multi-media reading experience.
Listen to the Wattpad Podcasts!
Popular Links
Recommended Reads
Do you have a lot to say about a particular Wattpad story? Want to share your list of recommended reads? Anxious to post your book review? Share it here!
Wattpad Vlog
Watch us on YouTube!
Watt's Up Blog
Loading RSS data...
Refresh
·
Read more...
Featured Video
Wattpad Interviews - Writers & Their Stories
Wattpad's Twitter Feed
-
Follow us!
Memes!
Add meme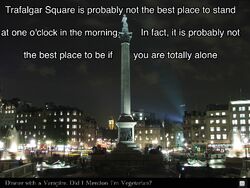 Random Quote
""Family first. It's not like I can't just buy another wife from chatteltech.""
―Vinny, Family First
Wattpad in the News
Loading RSS data...
Refresh
·
Read more...
This Month's Poll
What is your favourite Wattpad story genre?
Blog Feed
Create blog post
Hello I'm SSilent SStranger on Wattpad I have a couple of stories I've been working on for a while now. They are all unfinished the closest one to being finished would be "The Darkening" I made it myself and I recommend checking it out To be honest …

Read more >

Scott is similiar to his father, David Jones:

Both the are seasoned officers in the force
Jones has a serious about his job whilst Scott has a serious about his relationship with his father
Jones has interests are food, especially cookies and hot dogs…

Read more >
See more >
Community content is available under
CC-BY-SA
unless otherwise noted.