"You Know You're A Wattpadder When..." Tumblr Contest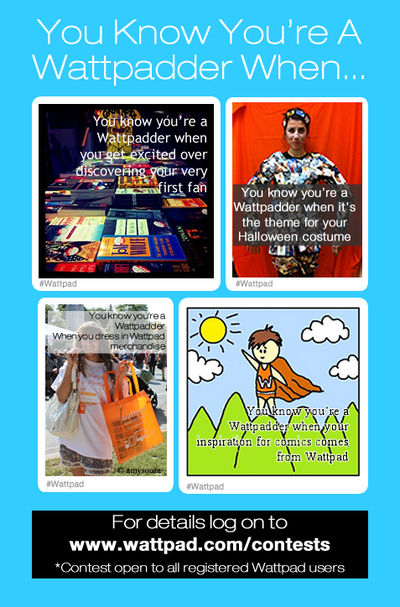 What does it mean to be a Wattpadder? Show us on Tumblr for your chance to win an iPad 2 plus orange iPad Smart Cover!*
How to Enter:
1. Create an image that completes this sentence: "You Know You're a Wattpadder When ________."Your image can be of anything you want! It can even be a GIF or a video.
2. Post it on your tumblr with the tag #wattpad
3. Include a link to your Wattpad profile in the caption
Share as many different images as you want – every entry is a chance to win!
Check out our Contest Page for more details.